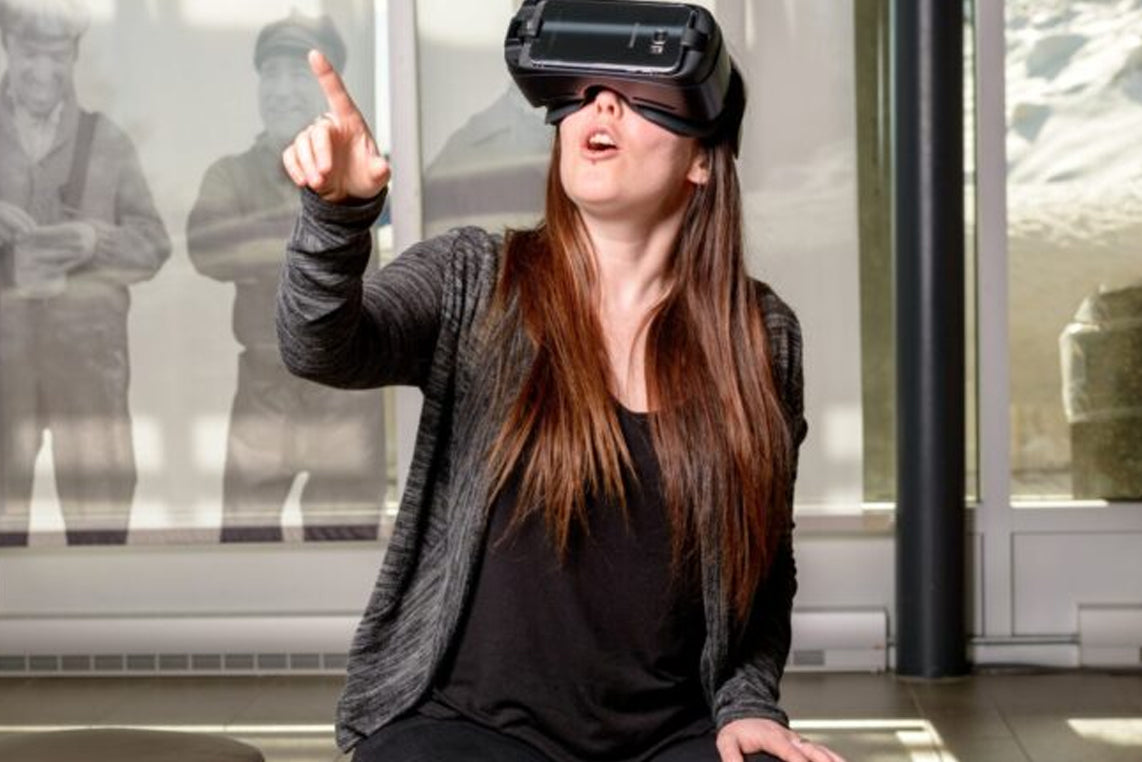 Have a seat, make yourself comfortable and literally step back into the past. A 360-degree-surrounding experience! Thanks to the technology of Oculus Quest 2 !
It's 1963 and you're out on the water, far from land, in the company of two friendly Gaspé Peninsula fishermen: Thomas and Jos of Newport. With your movie camera, it's your job to
film the journey of a documentary film producer from Montréal who, although he's seasick, wants to learn all aboutfishing techniques, the history of the Robins and especially, life aboard one of those legendary ships known as the Gaspésiennes. Beware of storms!
The film, Take To The Sea, is an immersive journey and a unique experience featuring innovative technology...in 360-degree-surrounding!
Take To The Sea
A virtual reality film produced by the Musée de la Gaspésieand Idées au cube. Starring Stéphan Côté, Pierre-André Bujold, Blaise Tardif and Larry Day. Original versions in English and French, subtitled in Spanish and Mandarin.
TAKE TO THE SEA WAS ACCOMPLISHED THROUGH PLAN CULTUREL NUMÉRIQUE DU QUÉBEC IMPLEMENTED BY THE MINISTÈRE DE LA CULTURE ET DES COMMUNICATIONS DU QUÉBEC.